> MIM Design Tips #09: Manufacturing / Gate treatment
23,Aug,2019
Design Tips
MIM Design Tips #09: Manufacturing / Gate treatment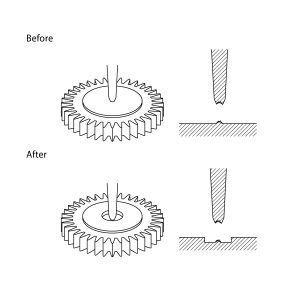 Before: Unfortunately, it is impossible to avoid the rough surface at the gate.
              Normally, the gate roughness is convex, thus post treatment might be required.
After:   If possible to lower the level of gate area, the gate roughness will not affect the
             product height. In this case, it is not required the post treatment, thus it may lead
             processing cost reduction.