22,May,2023

26,Apr,2023

12,Apr,2023
What's μ-MIM®
μ-MIM® is a next-generation MIM technology developed by Micro MIM Japan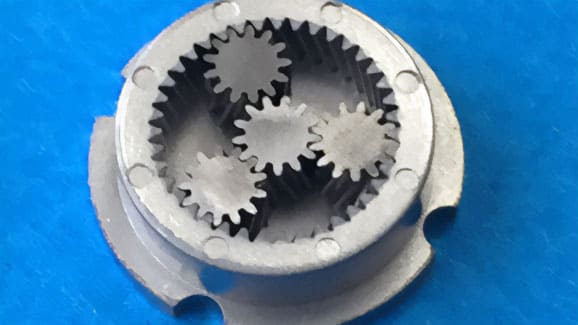 Material

Stainless steel 316L

Advantage

Successfully manufacturing micro gears otherwise impossible with CNC machining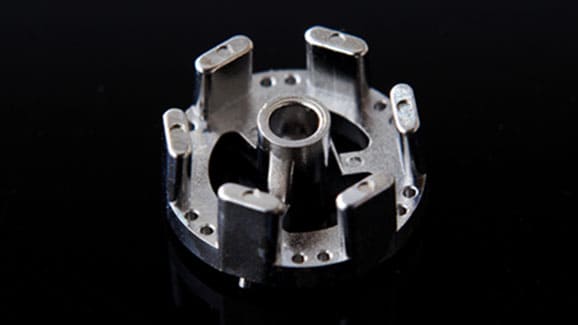 Material

Stainless steel 410L

Advantage

Eliminates the magneto–striction that comes when machining soft and complex-shaped magnetic parts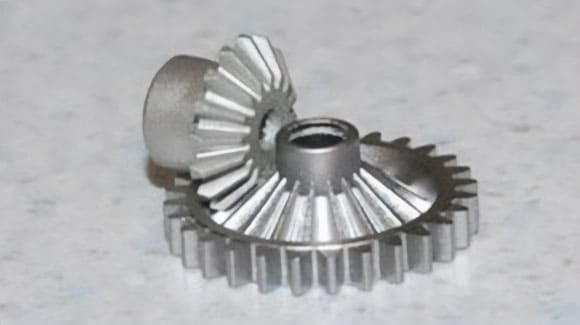 Material

Stainless steel 304L

Advantage

Cost-cutting: switching from CNC machining to an MIM process.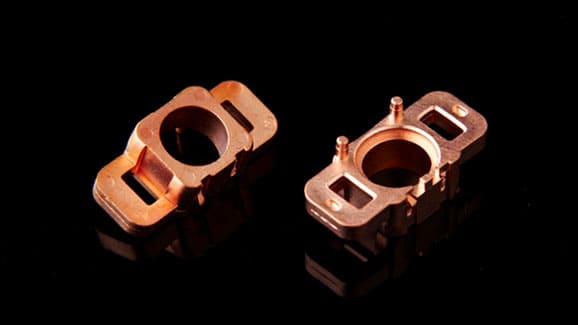 Material

Pure Copper

Advantage

Successfully manufacturing compact Cu parts for which CNC machining would be uneconomical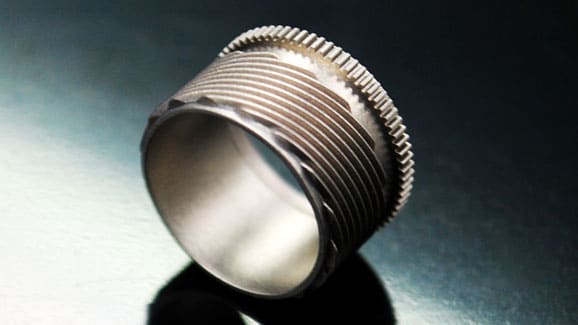 Material

Stainless steel 630

Advantage

A helical gear, difficult to mass produce, is realised by μ-MIM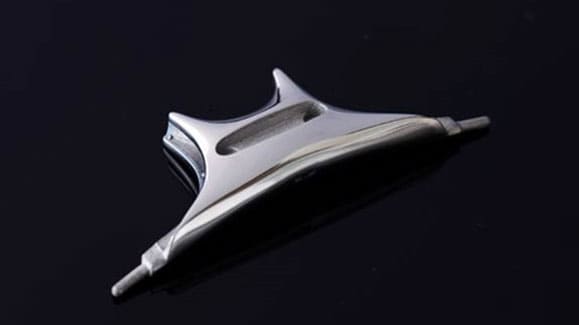 Material

Pure Titanium

Advantage

Its free-form surface is unsuitable for CC-machined serial production.
Company logo
Our company logo uses red, just like the Japanese national flag. Taisei Kogyo Co., Ltd. was established as a plastic injection moulding manufacturer in the 1970s and we have adapted metal injection moulding (MIM) technology based on our plastic moulding experience. MIM technology was originally developed in the United States, since which time Taisei Kogyo has developed new-generation MIM, μ-MIM® technology, in Japan. We respect the invention and are grateful for the existing MIM technology. From now on, however, we would like to transmit our μ-MIM® technology as a Japanese company.
This logo has a shape intertwined with an image letting you grab the future with your own hands. This hand also seeks a new form by repeating trials, with which we will positively explore the potential for new manufacturing enterprise in the market.
Do you have any questions?
Micro MIM Japan Holdings Inc. has a wide reach across the globe.
Please do not hesitate to contact us if you have any questions.
We look forward to hearing from you and will get back to you as soon as possible.